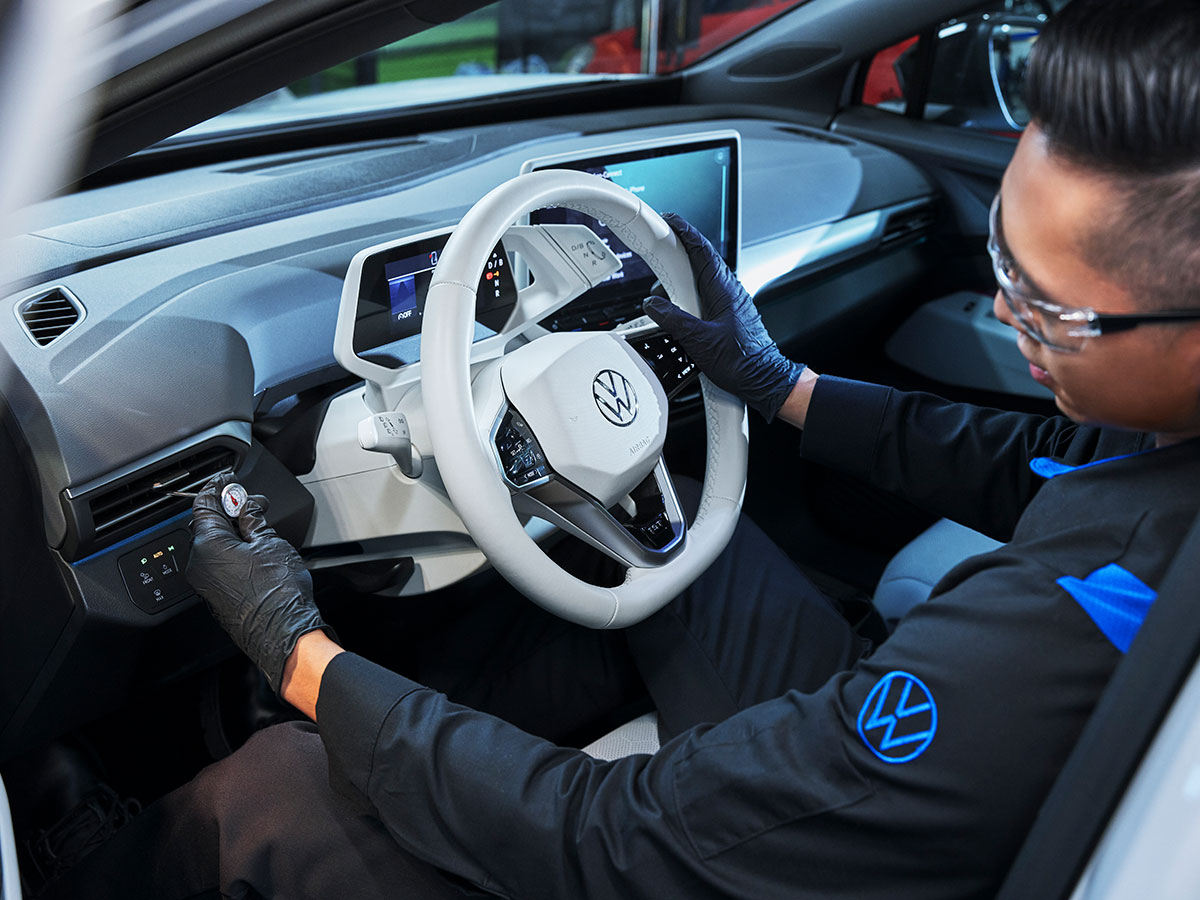 Volkswagen A/C Service & Repair in Princeton, NJ
Make sure that you have a nice and cool cabin when the summer months arrive. At Volkswagen Princeton, we offer certified air conditioner service and repair on all Volkswagen models. Whether you drive a Passat, Touareg, or Atlas, we can perform any air conditioner service or repair on your vehicle. We proudly serve the Princeton, Rocky Hill, Lawrenceville, Hopewell, and Kingston, NJ areas. Visit us today and discover the difference our service makes.
Volkswagen A/C Repair
Whether you are experiencing a minor issue with your vehicle's air conditioner or require a major repair, we are here to get the job done. Our Volkswagen-trained technicians understand every aspect of your vehicle's air conditioner system. Not only that, we offer certified services that will get your top results. Discover why we are the popular choice for so many Volkswagen drivers in the area. Our service center team is ready to get your air conditioner ready to go for the summer.